Cape Town, South Africa

WhereIsMyTransport
In 2018, I made the big move across the Atlantic to join
WhereIsMyTransport
, a startup based in Cape Town. I've planned and managed numerous data collection projects in the field — in Africa, LATAM and the Balkans — working with international organisations like the World Bank and the IADB.
November 2018
Client: Inter-American Development Bank
Deliverables: GTFS of the formal and informal modes
Data License: Private
Mexico City, MX


IADB contracted us to collect and compile data for all transport modes — formal and informal — in Mexico's metropolitan area for an employment accessibility study. I spent a month in the field, running a team of 40 data collectors and local team leads across three office bases. We've captured a total of 1,082 informal routes covering over 28,000 kilometers of service in just a few weeks. We then reviewed and cleaned the open data sets for several days, and compiled the final deliverables. It's the most accurate and comprehensive public transport data set available for Mexico City.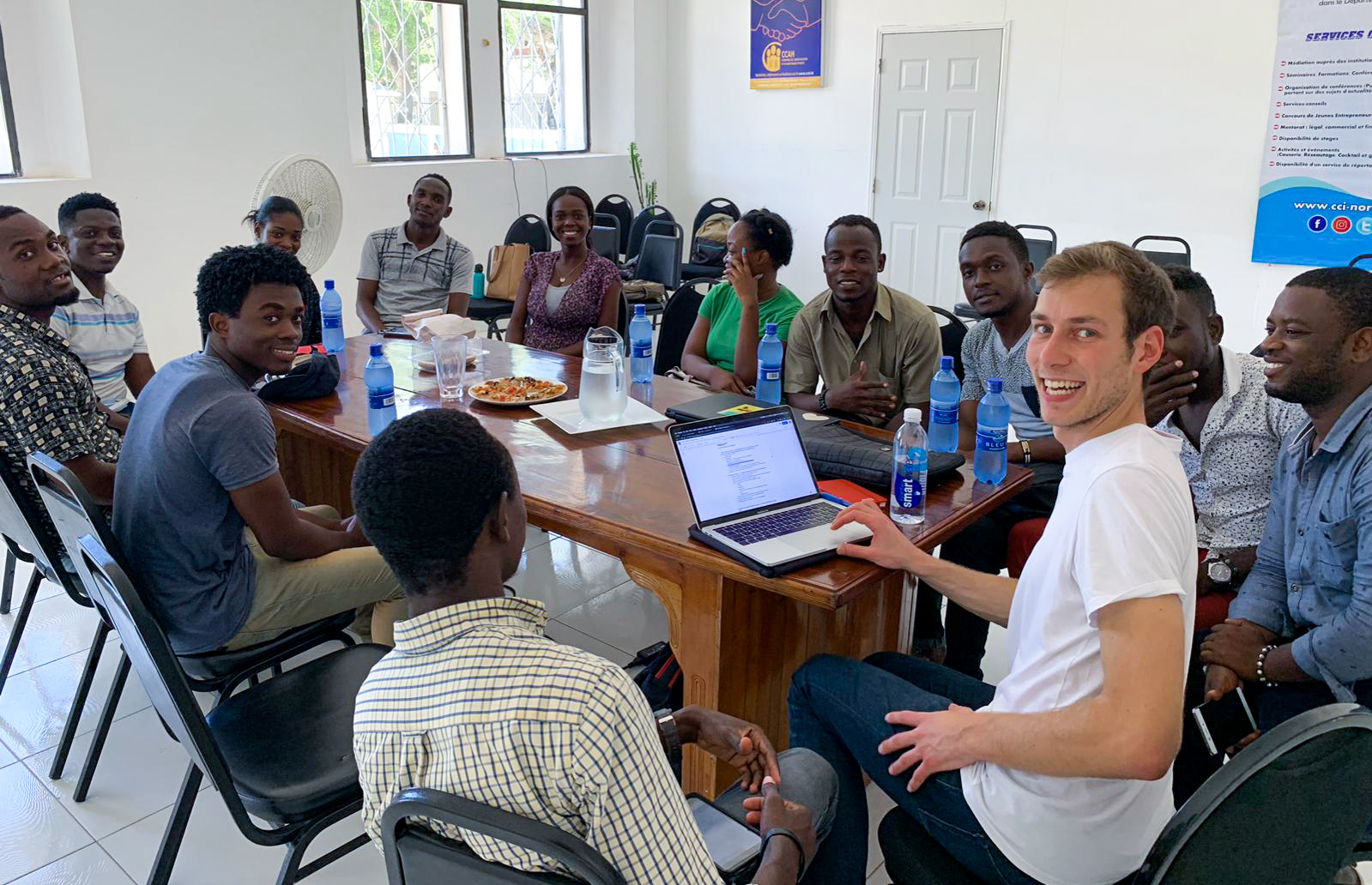 July 2019
Client: World Bank
Deliverables: GTFS of the tap tap network
Data License: Open
Cap-Haïtien, HTI


The World Bank has been working with the Ministry of Public Works and Transport of Haiti in order to publish an urban mobility study of Cap-Haitien, the country's second largest city. They approached us to map the tap taps' routes to determine the extent of the informal network and figure out the supply and demand. I worked in Cap-Haitien with a small management team and 12 data collectors to complete the project in less than a week, collecting multiple samples of all routes at different periods of the day.
July 2019
Client: ADO Mobility
Deliverables: GTFS of Qrobus network
and suburban routes
Data License: Private

Querétaro, MX


ADO mobility, the company that is operating the Qrobus network in Querétaro, wanted to test our methodology and do a full mapping of the system to (1) compare our results with the information they have and (2) collect specific data points on the suburban route network operated by other companies to offer a better service to the local population.

Given the proximity of the city to the capital, I had the opportunity to work again with our partner based in Mexico City. We hired a team of twelve local data collectors and four surveyors to gather the information we needed for the deliverables.

May 2019
Client: WSP
Deliverables:
GTFS of GRAS network (all modes) &
Commuter Survey
Data License: Private
Sarajevo, BOS


WSP and the European Bank for Reconstruction and Development are working on a major transport infrastructure project in the Canton of Sarajevo. They contracted us to run the survey portion of the public transport analysis, which included (1) mapping all the transport modes in the city — tramway, trolleybus, bus and minibus — and (2) conducting surveys at six strategic locations around the city to understand commuter behaviours and travel choices. With a local team of 24 people, we were able to wrap up the mapping component in less than two weeks.
December 2018
Client: World Bank
Deliverables: GTFS & Transport analysis
Data License: Open
Douala, CMR &
Zanzibar, TZ

We were mandated by the World Bank to manage mapping projects and perform transport accessibility studies in Douala and Zanzibar. This was part of a benchmarking initiative on employment accessibility in african cities.
Explore the Douala GTFS →